Hi David and all you other Govanites out there. This book is a must for any Govanite to read and go back in time to their own childhood in Govan. Great Stuff and a real good read too.

Well done David and thanks for the mention in your book. Very kind of you. Anyway, here is the direct Link to purchase a copy of Davids book.

LINKS for A Time in Govan
BookDepository
Amazon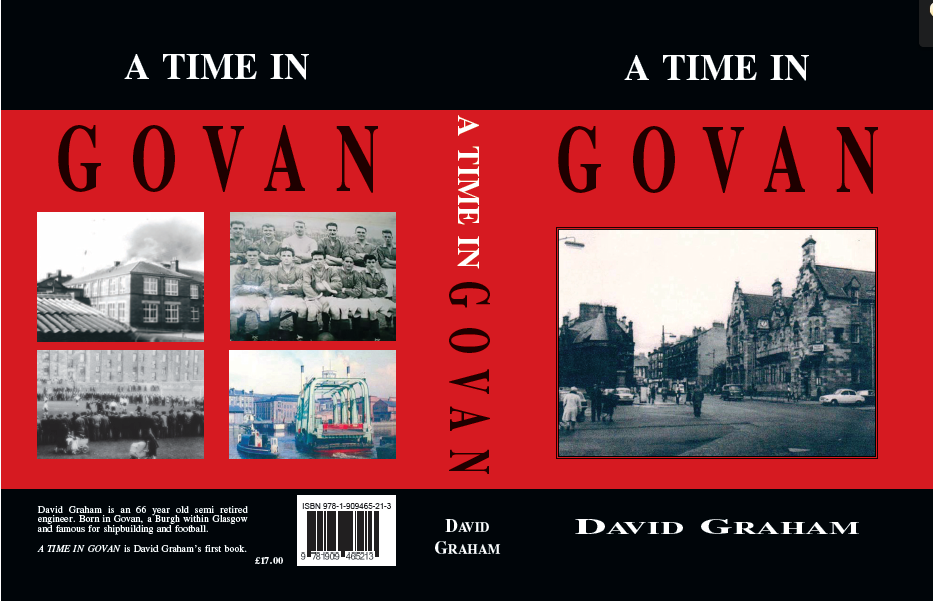 Book Description
The first part of the story is set in Govan as a young boy grows up during the post war era ending in late 1963. Many of the issue's which affected Govan during this period are described, from social events and court appearances to politics and murders. The author draws on many of his experiences including his fractured family upbringing and schooling. Strong themes are the demise of the Burgh in terms of employment with the loss of many shipyard jobs and the enormous spirit of togetherness by Govan people despite obvious religious, social and political differences. In the second part the author recounts stories from the world of football with a bias towards Govan players and teams, from the playground to the World Cup Final.